Hardware Products:
We've selected the best
AYS Technologies is vendor certified for all equipment it provides. We design your solution with Best-in-Class products and solutions that achieve your objectives in a cost effective manner.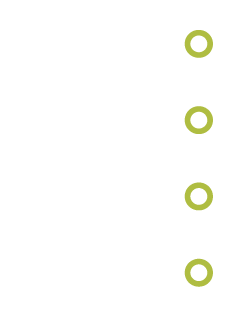 APC Power Solutions
Asus Laptops, Monitors
Avizia
Barracuda Networks
Belkin
Brocade-Ruckus Wireless
Buffalo Technologies
Cisco
Dell Workstations, Dell Servers
Eaton Power Solutions
HP Printers, HP Switches
IBM Laptops, Workstations, Servers
Linksys
Lenovo Laptops, Workstations, Servers
Nodeware
Plantronics
SonicWALL
Synology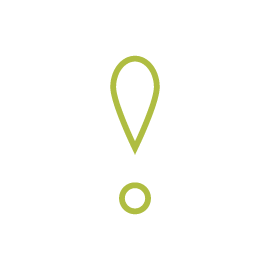 Every hardware item we offer is vigorously tested and vetted, ensuring it's the best possible solution and the best possible value for our customers.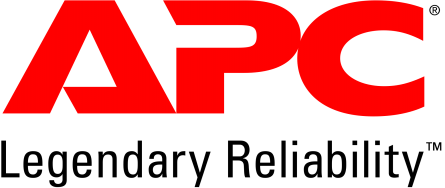 Products We Love:
APC
APC is a manufacturer of uninterruptible power supplies, electronics peripherals and data center products. APC focuses its efforts on four application areas, Home/Home Office, Business Networks, Access Provider Networks, Data Centers and Facilities. Typical applications include web and other application servers, IP based and traditional PBX voice solutions, and enterprise type network switches. APC's signature product is InfraStruXure. APC Smart-UPS is a line of smaller units intended for home and office use, available as floor-standing and rackmount versions. PowerChute is a program by APC used to control the uninterruptible power supplies (UPS) the company produces. It provides unattended shutdown of servers and workstations in the event of an extended power outage It also monitors and logs the UPS status.

Products We Love:
ASUS
ASUS is a leading company driven by innovation and commitment to quality for products that include notebooks, netbooks, motherboards, graphics cards. The information technology industry has grown enormously over the last few decades and ASUS is now a dominant player in the global market.  ASUS has long been at the forefront of this growth and although the company started life as a humble motherboard manufacturer with a handful of employees, it is now the leading technology company in Taiwan and employs over 11,000 people around the world. ASUS makes products in almost every conceivable category of information technology too, including PC components and peripherals, notebooks, tablets, servers and smartphone.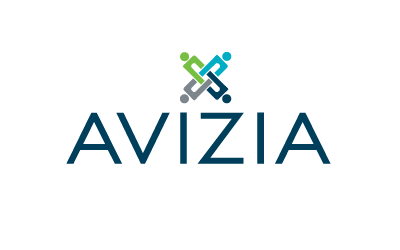 Products We Love:
AVIZIA
AVIZIA offers the only end-to-end telehealth platform that integrates care coordination software with industry-leading video devices and mobile apps. Avizia differentiates itself from other telemedicine providers by offering hardware, software and services to hospitals. Avizia works in cooperation with the industry's leading video conferencing technology providers to supply the best telemedicine solutions to our customers around the world. Our telemedicine partners are connecting patients to care from anywhere. 

Products We Love:
Barracuda Networks, Inc.
Barracuda Networks provides security, networking and storage products based on network appliances and cloud services. The company's security products include products for protection against email, web surfing, web hackers and instant messaging threats such as spam, spyware, trojans, and viruses The company's networking and storage products include web filtering, load balancing, application delivery controllers, message archiving, NG firewalls, backup services and data protection.

Products We Love:
Belkin International, Inc.
Belkin International is an American manufacturer of consumer electronics that specializes in connectivity devices. Belkin sells various consumer and commercial product lines, including routers, iPod and iPhone accessories, mobile computing accessories, surge protectors, network switches hubs, (USB and computer networks) cables, KVM Switches, racks and enclosures, and other peripherals. Belkin International is the parent company for Belkin, Linksys and Wemo branded products and services.

Products We Love:
Brocade
Brocade is a technology company specializing in data and storage networking products. Originally known for its leadership in Fiber Channel storage networks, the company has expanded its focus to include a wide range of products for New IP and Third Platform technologies. Offerings now include routers and switches optimized for data center, campus and carrier environments, IP and Fibre Channel storage network fabrics; (NFV) and Software-defined networking (SDN) solutions such as a commercial edition of the Open Daylight project SDN Controller; and network management software that spans physical and virtual devices.
.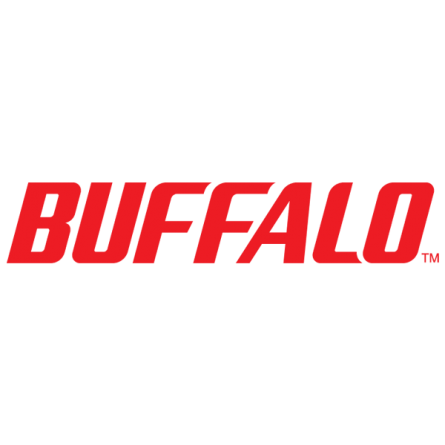 Products We Love:
Buffalo Technologies
Buffalo is developing and delivering innovative, cost-effective storage and networking solutions with class-leading performance and reliability. From conception to design and development, Buffalo keeps you in mind, striving to provide practical, easy to use solutions for home and business at an unbeatable value. As a leading provider of storage and networking devices, and as the first to ship USB 3.0 storage products, Buffalo continues as an industry leader, designing and manufacturing high performance, reliable and cost-effective solutions with features designed to give home and business users the tools they need to manage their digital assets and information. From basic storage and backup to RAID redundancy, network and cloud file sharing, high performance wireless networking and more, Buffalo has a solution fit for you.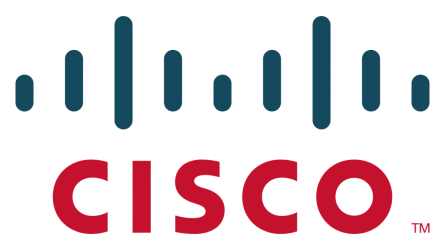 Products We Love:
Cisco
Cisco designs, manufactures and sells networking equipment worldwide. Cisco offers a wide range of routers, switches, wireless systems, security systems, WAN acceleration hardware, energy and building management systems and media aware network equipment, IP video and phones, Telepresence, Health Presence, Unified Communications, Call Center systems, Enterprise social networks and Mobile applications, Unified Computing, Unified Fabric, Data Centre Switching, Storage Networking and Cloud Computing services. Cisco small business Gigabit Ethernet rackmount switch and its internals for small businesses include home businesses and (usually technology-based) startups. Cisco offers Wireless Indoor Wi-Fi Access points and Wireless Controllers.

Products We Love:
Dell
Dell sells PCs, servers, data storage devices, network switches, software, computer peripherals, HDTVs, cameras, printers, MP3 players, and electronics built by other manufacturers. The company is well known for its innovations in supply chain management and electronic commerce, particularly its direct-sales model and its "build-to-order" or "configure to order" approach to manufacturing—delivering individual PCs configured to customer specifications.

Products We Love:
Eaton
Eaton is a global leader in power distribution, power quality, industrial automation and power control products and services. Products include circuit breakers, switchgear, UPS systems, power distribution units, panelboards, load centers, motor controls, meters, sensors, relays and inverters. The principal markets for the Electrical Americas and Electrical Rest of World segments are industrial, institutional, government, utility, commercial, residential, information technology and original equipment manufacturer customers.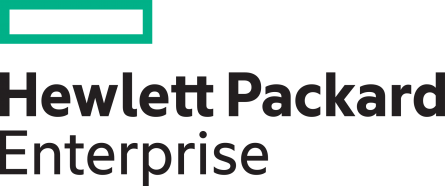 Products We Love:
Hewlett Packard Enterprise- Networking
We make IT environments more efficient, productive and secure, enabling fast, flexible responses to a rapidly changing competitive landscape as we deliver high-quality, high-value products, consulting, and support services in a single package. That's one of our principal differentiators. We have industry-leading positions in servers, storage, wired and wireless networking, converged systems, software, services and cloud. And with customized solutions and strategy, we can provide the right tech solutions for your unique business goals.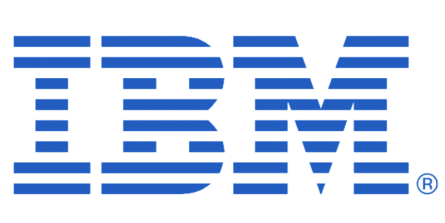 Products We Love:
IBM
IBM manufactures and markets computer hardware, middleware and software, and offers hosting and consulting services in areas ranging from mainframe computers to nanotechnology IBM is also a major research organization, holding the record for most patents generated by a business (as of 2016) for 23 consecutive years.  Inventions by IBM include the automated teller machine (ATM), the floppy disk, the hard drive disk, the magnetic stripe card the relational database the SQL programming language, the UPC Barcode, and dynamic random-access memory (DRAM).

Products We Love:
Lenovo
Lenovo designs, develops, manufactures and sells personal computers, tablet, computers, smartphones, workstations, servers, electronic storage devices, IT management software and in 2015, Lenovo was the world's largest computer vendor by unit sales. It markets the ThinkPad line of notebook computers, IdeaPad line of notebook laptops, Idea Centre line of desktops, Yoga line of notebook laptops, and the ThinkCentre line of desktops.

Products We Love:
Linksys
Linksys is an American company selling data networking hardware products mainly to home users and small businesses. Its products include wired and wireless routers, Ethernet switches, VoIP equipment, wireless Internet video cameras, audio visual products and network storage systems. Linksys was founded in 1988. They were purchased by Cisco in 2003 and sold to Belkin in 2013. Its products were branded as Linksys by Cisco when it was part of Cisco. Belkin has kept the Linksys brand and released new products under its name since acquiring it.

Products We Love:
NETGEAR
NETGEAR is an American global networking company that delivers products to consumers, businesses and service providers. The Company's products are built on a variety of proven technologies such as wireless (WiFi and LTE), Ethernet and powerline, with a focus on reliability and ease-of-use. The product line consists of wired and wireless devices that enable networking, broadband access and network connectivity.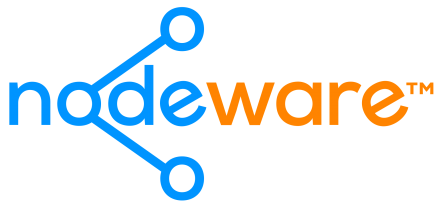 Products We Love
Nodeware
Nodeware offers continuous network vulnerability monitoring, utilizing proprietary software through either a virtual machine or hardware sensor. Continuous network monitoring means 24/7 vulnerability detection, Up-to-the-minute inventory and fingerprinting of devices on the network, Real-time alerts for new devices and critical vulnerabilities, Proprietary scoring method to quickly gauge health of networks, Virtual or hardware-based deployment options, Intuitive, user-friendly dashboard with full network visibility.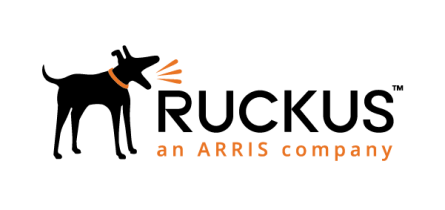 Products We Love:
Ruckus
Ruckus is a global supplier of advanced wireless systems for the mobile internet infrastructure market. They offer "Smart Wi-Fi" products to mobile carriers, broadband service providers, and corporate enterprises. Ruckus invented and has patented wireless voice, video, and data technology innovations, such as adaptive antenna arrays that extend signal range, increase client data rates, and avoid interference, providing distribution of delay-sensitive multimedia content and services over standard 802.11 Wi-Fi. "An ARRIS Company."

Products We Love:
SonicWALL
SonicWALL is a leader in advanced network security, secure remote access, and data protection. SonicWALL's solutions are available for small and mid-sized business customers through large enterprise customers. SonicWALL's dynamic network security and data protection enable us to offer comprehensive Next-Generation Firewalls and Unified Threat Management solutions. In addition, SonicWALL also provides Secure Remote Access, Email Security, Backup and Recovery, and Management and Reporting to organizations of all sizes. Its Global Management System allows network administrators to centrally manage and provision thousands of security appliances across a widely distributed network.

Products We Love:
Synology
Synology specializes in network attached storage (NAS) appliances. Synology's line of NAS are known as the DiskStation for desktop models, and RackStation for rack-mount models. Synology's primary product is the Synology DiskStation Manager (DSM), a Linux based software package that is the Operating System for the DiskStation and RackStation products. The Synology DSM is the foundation of the DiskStation, which integrates the basic functions of file sharing, centralized backup, raid storage, multimedia streaming, virtual storage.  The Synology RackStation is "rack mounted" version of the DiskStation, that features all of the same abilities of the DiskStation with the exception that it is meant to be enclosed in a 19-inch rack cage. Some of Synology's rack models feature redundant power supplies. As with its desktop-oriented brethren, select models of the RackStation also feature storage scalability.