Quality Collaboration:
Introducing our Partners
Our partnerships are made to bring you the reliability and productivity you need. Our technology vendor partners are best in class with their product lines and each one goes through our vigorous vetting process.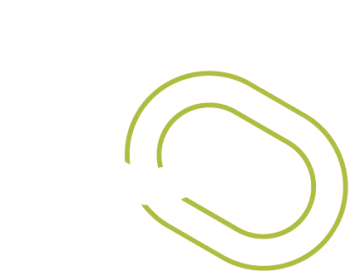 Our Technology Partners
Meet Our Partner:
Acronis

Acronis develops on-premises and cloud software for backup, disaster recovery, and secure file sync and share and data access. In addition, Acronis develops backup, disaster recovery, secure file access, sync and share, and partitioning software for the home, and small to medium-sized enterprises.
Its backup software includes Acronis True Image which uses full-system image backup technology. The Acronis Cloud platform includes backups, disaster recovery, and file sync and share for a set of cloud applications which are delivered by service providers. Acronis Backup and Acronis Backup Advanced are a disk-based backup and recovery programs.
Aside from backup software, Acronis also created Acronis Disk Director which is a shareware application that partitions a machine and allows it to run multiple operating systems,  Acronis Snap Deploy which creates a standard configuration to easily organize new machines,  Acronis Access Advanced which secures access to files that are synced between devices, and Acronis Access Connect, which is designed for Mac clients and runs on Windows servers.
Acronis Data Protection Platform includes backup, disaster recover, and secure file sync and share.

APC is a manufacturer of uninterruptible power supplies, electronics peripherals and data center products. APC focuses its efforts on four application areas, Home/Home Office, Business Networks, Access Provider Networks, Data Centers and Facilities.
APC Symmetra LX is a line of uninterruptible power supply products, aimed at network and server applications. Symmetras come in power configurations ranging from 4 kVA to 16 kVA. Symmetras are built for use in a data center, (in a 19-inch rack for example). They include features such as integrated manageability, hot-swappability, user replaceable power, battery and intelligence modules. Typical applications include web and other application servers, IP based and traditional PBX voice solutions, and enterprise type network switches.
APC Symmetra PX1 (THOR 20-80 KVA) is a line of Uninterruptible Power Supply Products aimed at the small, medium market of data servers rooms. With user changeable Power Modules, Battery Modules, and 24/7 Hotline Support which typically can diagnose a problem via telephone call and/or direct connection access of its SNMP (Simple Network Management Protocol) Card, have become "THE LEGENDARY RELIABILITY" Leader in the UPS Marketplace with a demonstrative 99.4% Online Uptime. This platform has become the most stable, modular redundancy (no hard failure faults to turn off unit in event of a module failure), and placed itself firmly in the hearts of all IT Business Executives at all levels. APC's signature product is InfraStruXure.
APC Smart-UPS is a line of smaller units intended for home and office use, available as floor-standing and rackmount versions. With the exception of the Smart-UPS Online series (SURT and SRT models), Smart-UPS units are line-interactive UPS systems, running their outputs off the inverters only when the grid power is unavailable. PowerChute is a program by APC used to control the uninterruptible power supplies (UPS) the company produces. It provides unattended shutdown of servers and workstations in the event of an extended power outage. It also monitors and logs the UPS status.
ASUS is a leading company driven by innovation and commitment to quality for products that include notebooks, netbooks, motherboards, graphics cards.
The information technology industry has grown enormously over the last few decades and ASUS is now a dominant player in the global market. ASUS has long been at the forefront of this growth and although the company started life as a humble motherboard manufacturer with a handful of employees, it is now the leading technology company in Taiwan and employs over 11,000 people around the world.
ASUS makes products in almost every conceivable category of information technology too, including PC components and peripherals, notebooks, tablets, servers and smartphone

Avizia offers the only end-to-end telehealth platform that integrates care coordination software with industry-leading video devices and mobile apps. Avizia differentiates itself from other telemedicine providers by offering hardware, software and services to hospitals. Avizia works in cooperation with the industry's leading video conferencing technology providers to supply the best telemedicine solutions to our customers around the world. Our telemedicine partners are connecting patients to care— from anywhere.
Meet Our Partner
Barracuda Networks

Barracuda Networks, Inc. is a company providing security, networking and storage products based on network appliances and cloud services. The company's security products include products for protection against email, web surfing, web hackers and instant messaging threats such as spam, spyware, trojans, and viruses. The company's networking and storage products include web filtering, load balancing, application delivery controllers, message archiving, NG firewalls, backup services and data protection
Meet Our Partner:
Brocade

Brocade is a technology company specializing in data and storage networking products. Originally known for its leadership in Fibre Channel storage networks, the company has expanded its focus to include a wide range of products for New IP and Third platform technologies. Offerings now include routers and switches optimized for data center, campus and carrier environments, IP and Fibre Channel storage network fabrics; Network Functions Virtualization (NFV) and Software-defined networking (SDN) solutions such as a commercial edition of the Open Daylight Project SDN Controller; and network management software that spans physical and virtual devices.
Meet Our Partner:
Buffalo Technology

Buffalo is committed to developing and delivering innovative, cost-effective storage and networking solutions with class-leading performance and reliability. From conception to design and development, Buffalo keeps you in mind, striving to provide practical, easy to use solutions for home and business at an unbeatable value. As a leading provider of storage and networking devices, and as the first to ship USB 3.0 storage products, Buffalo continues as an industry leader, designing and manufacturing high performance, reliable and cost effective solutions with features designed to give home and business users the tools they need to manage their digital assets and information. From basic storage and backup to RAID redundancy, network and cloud file sharing, high performance wireless networking and more, Buffalo has a solution fit for you.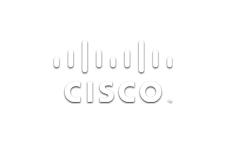 Cisco is an American multinational corporation technology company headquartered in San Jose, California, that designs, manufactures and sells networking equipment worldwide. It is the largest networking company in the world.
Enterprise networks
Products in this category are Cisco's range of routers, switches, wireless systems, security systems, WAN acceleration hardware, energy and building management systems and media aware network equipment.
Collaboration
IP video and phones, TelePresence, HealthPresence, Unified Communications, Call Center systems, Enterprise social networks and Mobile applications.
Datacenter and Virtualization
Unified Computing, Unified Fabric, Data Centre Switching, Storage Networking and Cloud Computing services.
IP NGN (Next Generation Networks)
High-end routing and switching for fixed and mobile service provider networks, broadcast video contribution/distribution, entitlement and content delivery systems.
Small businesses
Cisco small business Gigabit Ethernet rackmount switch and its internals for
Small businesses include home businesses and (usually technology-based) startups.
Routers and switches
The machines that route and redirect packets across a network, including those for networks of smart meters.
Security and surveillance
IP cameras, data and network security etc.
Voice and conferencing
VOIP phones and gateway-systems, WebEx, video conferencing.
Wireless
Indoor Wi-Fi Access points, Wireless Controller
Network storage systems
Persistent people storage on networks, either in the traditional sense or in a cloud-like manner.
Meet our Partner:
Dell Solutions
Public and private organizations around the world choose Dell technology, services and software solutions to help them achieve unique business goals, improve competitiveness and better serve customers and citizens. Using open, standards-based architectures, you can streamline your IT operations, increase end-user productivity and keep your data secure.
Meet complex business challenges with PowerEdge servers. Take advantage of lower-cost application servers and use virtualization to eliminate server sprawl.
Highest performing and fully customizable workstations. Meet the completely redesigned Dell precision workstations.
Simplify information management on any technology platform. Enable connected intelligence: all people using all data securely, for maximum business value.
Meet our Partner:
Eaton Power Solutions

Eaton Power Solutions is a global leader in power distribution, power quality, industrial automation and power control products and services. Products include circuit breakers, switchgear, UPS systems, power distribution units, panelboards, load centers, motor controls, meters, sensors, relays and inverters. The principal markets for the Electrical Americas and Electrical Rest of World segments are industrial, institutional, government, utility, commercial, residential, information technology and original equipment manufacturer customers.
Meet Our Partner:
Hewlett Packard Enterprise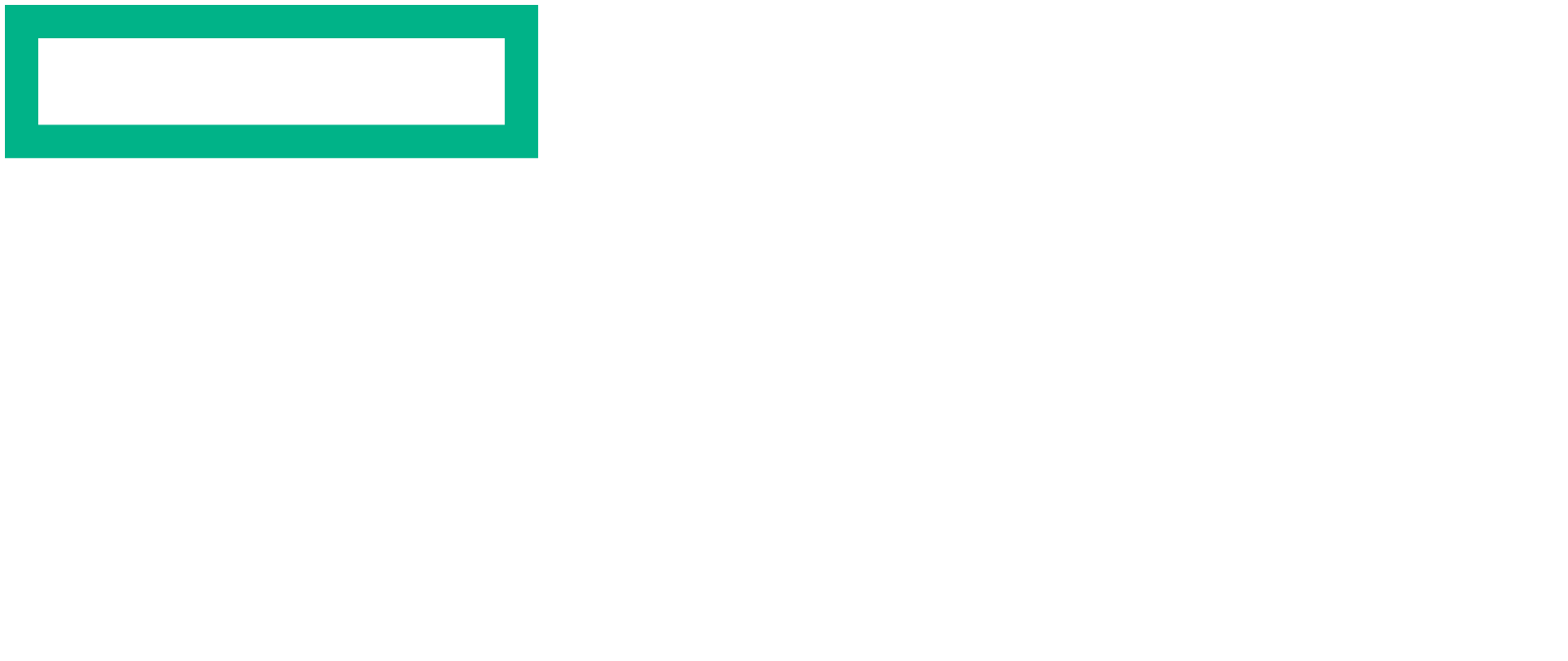 HPE Networking is the networking division of Hewlett Packard Enterprise, within the HP Enterprise Business segment. HP's networking division was previously known as HP ProCurve. In April 2010, following HP's acquisition of 3Com Corporation, HP combined the ProCurve and 3Com entities as HP Networking. HP Enterprise Services is the global business and technology services subsidiary of the HP Enterprise, (now Hewlett Packard Enterprise), strategic business unit. It was formed by the combination of HP's legacy services consulting and outsourcing business and the integration of acquired Electronic Data Systems.

IBM manufactures and markets computer hardware, middleware and software, and offers hosting and consulting services in areas ranging from mainframe computers to nanotechnology. IBM is also a major research organization, holding the record for most patents generated by a business (as of 2016) for 23 consecutive years.  Inventions by IBM include the automated teller machine (ATM), the floppy disk, the hard disk drive, the magnetic stripe card, the relational database, the SQL programming language, the UPC barcode, and dynamic random-access memory (DRAM).
Meet our Partner:
Lenovo Solutions

Lenovo designs, develops, manufactures, and sells personal computers, tablet computers, smartphones, workstations, servers, electronic storage devices, IT management software, and smart televisions. In 2015, Lenovo was the world's largest personal computer vendor by unit sales. It markets the ThinkPad line of notebook computers, IdeaPad line of notebook laptops, IdeaCentre line of desktops, Yogaline of notebook laptops, and the ThinkCentre line of desktops.
Meet Our Partner:
Microsoft

Microsoft develops, manufactures, licenses, supports and sells computer software, consumer electronics and personal computers and services. Its best known software products are the Microsoft Windows line of operating systems, Microsoft Office office suite, and Internet Explorer and Edge web browsers. Its flagship hardware products are the Xbox video game consoles and the Microsoft Surface tablet lineup.
Meet Our Partner:
MalwareBytes

MalwareBytes is an internet security company which makes products that protect home and computers, smartphones and businesses. MalwareBytes can block and remove advanced malware like exploits and zero-day threats, which it says traditional anti-virus software misses. Malwarebytes advocates 'layered protection' – running alongside existing anti-virus to catch the threats which slip past.
Meet Our Partner:
NETGEAR

NETGEAR is an American global networking company that delivers products to consumers, businesses and service providers. The Company's products are built on a variety of proven technologies such as wireless (WiFi and LTE), Ethernet and powerline, with a focus on reliability and ease-of-use. The product line consists of wired and wireless devices that enable networking, broadband access and network connectivity. (ProSafe switches, Network Appliances and Network Attached storage.
Meet Our Partner
Nodeware

Nodeware offers continuous network vulnerability monitoring, utilizing proprietary software through either a virtual machine or hardware sensor. Continuous network monitoring means 24/7 vulnerability detection, Up-to-the-minute inventory and fingerprinting of devices on the network, Real-time alerts for new devices and critical vulnerabilities, Proprietary scoring method to quickly gauge health of networks, Virtual or hardware-based deployment options, Intuitive, user-friendly dashboard with full network visibility.
Meet our Partner:
Ruckus Wireless Solutions

Ruckus is a global supplier of advanced wireless systems for the mobile internet infrastructure market. Ruckus offers indoor and outdoor "Smart Wi-Fi" products to mobile carriers, broadband service providers, and corporate enterprises.
Ruckus invented and has patented wireless voice, video, and data technology innovations, such as adaptive antenna arrays that extend signal range, increase client data rates, and avoid interference, providing distribution of delay-sensitive multimedia content and services over standard 802.11 Wi-Fi. Ruckus offers a large range of indoor and outdoor wireless access points that can support up to 500 simultaneous connections on a single node.
In 2007, Ruckus launched ZoneFlex, a centrally managed WLAN platform for enterprises and carriers. Ruckus offers two different controllers: ZoneDirector geared for smaller, single-site deployments and SmartZone directed at carrier and large, multi-site enterprise deployments. SmartZone can be delivered as both a virtual and physical appliance.
The Ruckus FlexMaster Management System (9.0) is a Linux-based managed service platform for configuration, fault detection, audit, performance management and optimization of hundreds of thousands of remote Smart Wi-Fi APs or Smart Wireless LANs (WLANs) from a single point.
The Ruckus SmartCell Insight collects and correlates Wi-Fi performance metrics into 19 available reports, has do-it-yourself analytics using customer reports, long term retention, and software only solution residing on a Linux server using CENTOS/RHEL OS.
The Ruckus ZonePlanner is a Smart Wi-Fi RF simulation. It integrates Ruckus' adaptive antenna patterns.
Ruckus Wireless has mobile applications called Ruckus SpeedFlex, Ruckus ZD Remote Control, and Ruckus SWIPE.
Meet Our Partner:
SonicWALL

SonicWALL a leader in advanced network security, secure remote access, and data protection. SonicWALL's industry-leading Next-Generation Firewalls and Unified Threat Management (UTM) Firewalls complement Dell's security solutions portfolio, enabling it to offer customers a broader range of enterprise offerings.
SonicWALL has taken significant steps to expand its enterprise solutions portfolio to offer customers a complete range of products and solutions to help customers simplify the management of their IT infrastructure. 
SonicWALL solutions are available for small and mid-sized business customers through large enterprise customers. They are deployed in large campus environments, distributed enterprise settings, government, retail point-of-sale and healthcare segments. Due to the constantly evolving landscape of threats, organizations need to deploy more comprehensive, dynamic security solutions.
Dell SonicWALL's dynamic network security and data protection enable Dell to offer comprehensive Next-Generation Firewall and Unified Threat Management solutions. In addition, Dell SonicWALL also provides Secure Remote Access, Email Security, Backup and Recovery, and Management and Reporting to organizations of all sizes. Its Global Management System allows network administrators to centrally manage and provision thousands of security appliances across a widely distributed network. Sophos develops products for communication endpoint, encryption, network security, email security, mobile security, and unified threat management. Sophos is primarily focused on providing security to the mid-market and pragmatic enterprise from 100- to 5000- seat organizations.
Centralize Your Network Security with Sophos. Next-Gen Endpoint Security with Advanced Threat Prevention, Always-On Encryption, UTM Firewall Appliances, Mobile Management, Web and Email Gateway Appliances, Wireless Access Points, Server Virtualization and Network Scanning for Ransomware. Simple to Use!
Meet Our Partner:
Synology

Synology specializes in network attached storage (NAS) appliances. Synology's line of NAS are known as the DiskStation for desktop models, and RackStation for rack-mount models.
Synology's primary product is the Synology DiskStation Manager (DSM), a Linux-based software package that is the operating system for the DiskStation and RackStation products. The Synology DSM is the foundation of the DiskStation, which integrates the basic functions of file sharing, centralized backup, RAID storage, multimedia streaming, virtual storage, and using the DiskStation as a network video recorder.
Synology also provides free mobile applications for its users, including support for iOS, Android, Windows Phone, and Kindle Fire.
Synology offers frequent updates to its DSM, with major updates happening twice a year and minor updates throughout the year. As of January 2016, Synology has provided these updates free-of-charge, and they are available for DiskStations for as long as the hardware can support the newer functions of the DSM, which ranges from one bay to as many as twelve bays within a single enclosure. Some models feature storage scalability, where physical units may be tethered together for additional storage, without the need for volume recreation or loss of availability.
The Synology RackStation is "rack mounted" version of the DiskStation, that features all of the same abilities of the DiskStation with the exception that it is meant to be enclosed in a 19-inch rack cage. Some of Synology's rack models feature redundant power supplies. As with its desktop-oriented brethren, select models of the RackStation also feature storage scalability.
Meet Our Partner:
Vipre-ThreatTrack Security

Vipre-ThreatTrack Security develops cybersecurity products for government agencies and enterprises. The company specializes in helping organizations identify and stop advanced persistent threats (APTs), targeted attacks and other sophisticated malware. In 2008, the company launched its VIPRE antivirus product line. VIPRE combined anti-malware and anti-spyware into a single, small-footprint antivirus solution designed to provide malware protection to users

VMware is a clear industry leader with a hybrid cloud based on their Software-Defined Data Center, allowing customers to gain a consistently managed and secure environment across private, managed and public clouds, for all applications. VMWare's business mobility solutions include application and desktop virtualization, enterprise mobile management, and content and collaboration, and can deliver any application to any device.